Side-by-side refrigerator - available in any RAL colour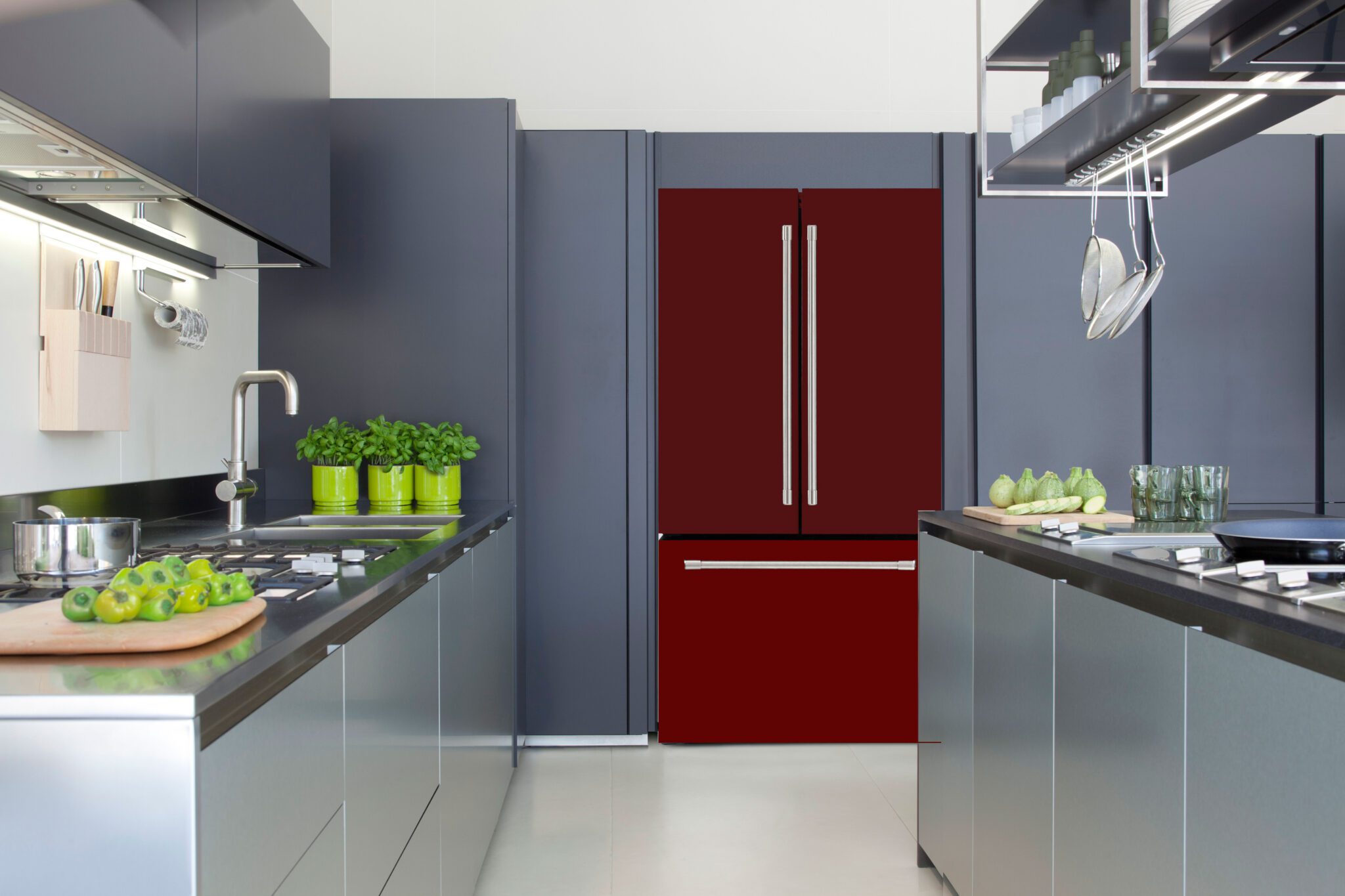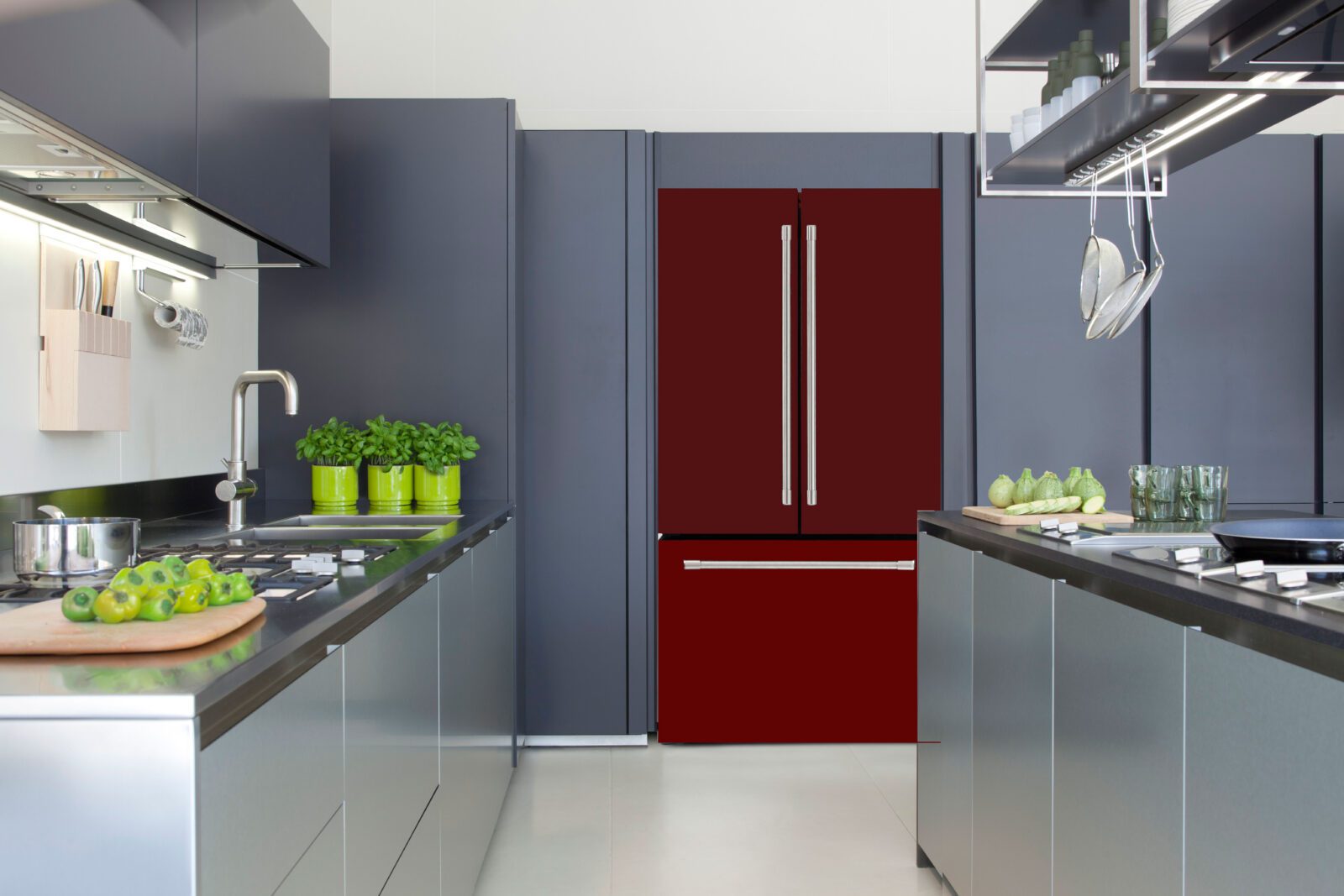 Side-by-side refrigerator - available in any RAL colour
An American General Electric refrigerator is available in various designs, free-standing or built-in, with or without ice dispenser, with brass, chrome or stainless steel handles and in different sizes. But did you know that your side-by-side refrigerator is also available in any RAL colour you want?
New colours
A refrigerator used to be only white. An American refrigerator in white still looks nice. Nowadays, however, many people choose a colourful retro design. Popular retro colours for side-by-side refrigerators are red, wine red, light blue, turquoise blue, cream, pink and black. But other colour styles can also be very nice. For example, what do you think of navy blue, mocha brown, deep violet or a nice sand colour? Any other colour you wish is also possible. This will make your side-by-side refrigerator a real eye-catcher in your interior.
Personal Ral colour: Unique piece, only one of its kind in the world.
Wie funktioniert das nun? Die Side-by-Side Kühlschränke werden in Weiß geliefert und kommen per Seecontainer aus Amerika an, von wo aus sie transportiert und in unserem Lager gelagert werden. Nachdem Sie Ihre Bestellung aufgegeben haben, geht der Side-by-Side Kühlschrank Ihrer Wahl in eine Lackiererei, wo wir ihn mit der exakten RAL-Farbe Ihrer Wahl besprühen. Diese Sprühtechnik ist von hoher Qualität, wir verwenden dafür eine spezielle Art von Farbe. Nach der Behandlung wird Ihr Kühlschrank sorgfältig verpackt und für den Transport vorbereitet. Innerhalb von vier Wochen nach Ihre Bestellung liefern wir Ihren einzigartigen amerikanischen Kühlschrank in Ihrer eigenen RAL-Farbe bei Ihnen zu Hause. Siehe auch dieses Video:
Hire architects
So how do you determine the right colour? Think in advance about the look you want to give your interior. If you want a calm look, choose a range of basic colours. For example, you can ask your kitchen supplier for the RAL colours of your kitchen so that you order your American refrigerator in exactly the same colour. Do you like exuberant colours? Then choose a high contrast and eye-catching colour. There are many websites where you can get inspiration.
Tactical colour choice
In addition, dark colours make a room look smaller, but light colours have a spatial effect. Will the refrigerator be in a small room? Then a light colour can be a good choice. On the other hand, in a large room, an American refrigerator in a bold colour is a beautiful eye-catcher.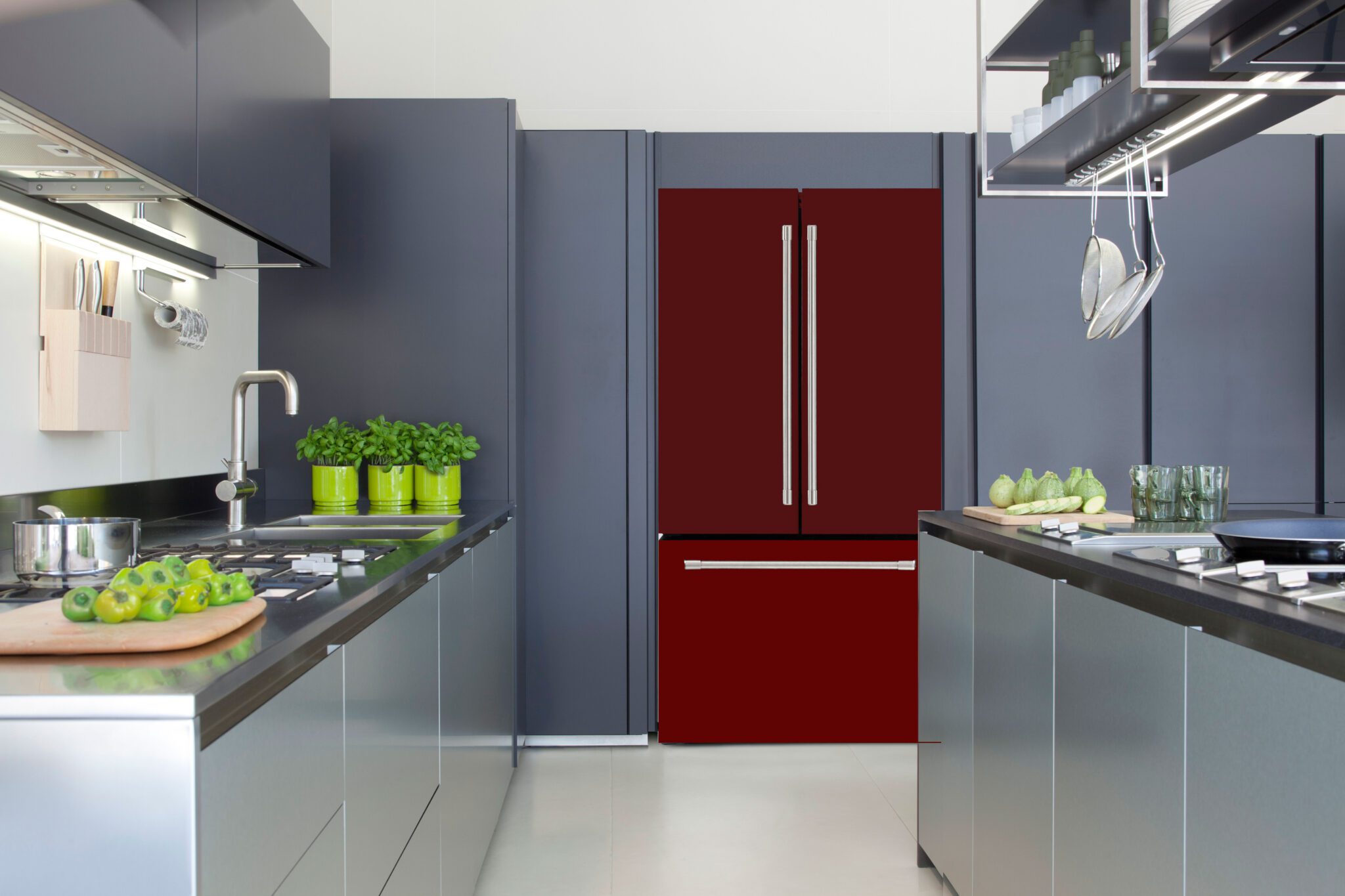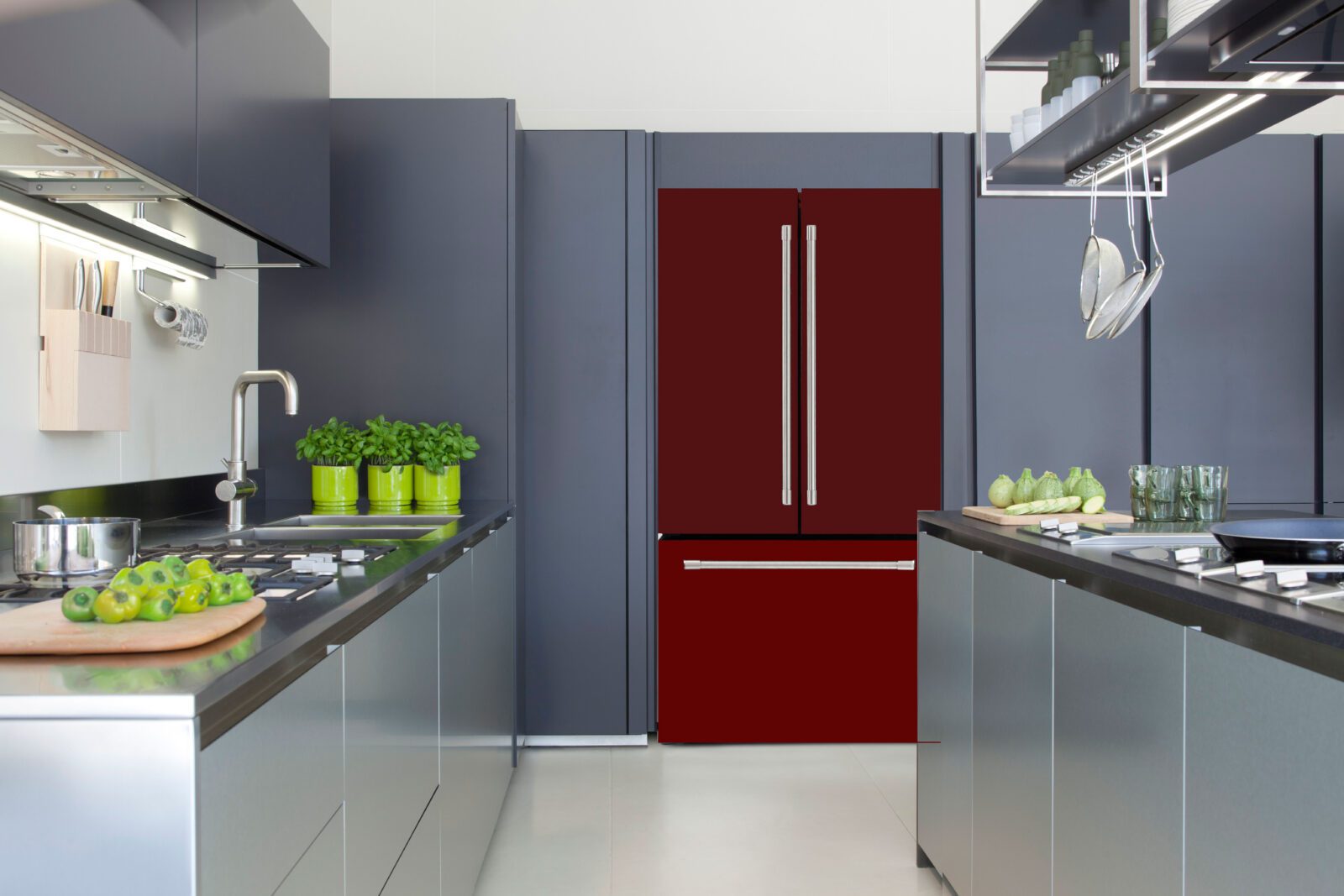 Would you like more tips on side-by-side refrigerators and the right choice for your home? Please contact the General Electric refrigerator owner, Mr Gerard Tolkamp. Tel. 02871-3613007.